We are Proud of Our Award Winning Organic Olive Oils
In the last 7 years, Fandango Olive Oil has won 79 medals in various competitions.
These include:
30 Gold medals
9 Best in Class medals
4 Best of Show medals
36 Silver medals
The competitions included L.A. International Olive Oil Competition, Napa Valley Olive Oil Competition, Yolo County Olive Oil Competition, San Joaquin Valley Olive Oil Competition, Central Coast Olive Oil Competition, Orange County Fair Competition and California Olive Oil Council Competition.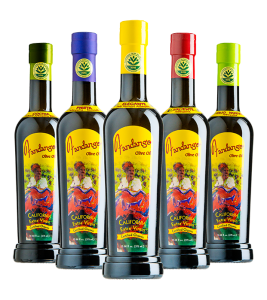 The results of the 2016 olive oil competitions will be posted in Summer after the last competition result is announced.
Our mission is to continue on our path to be respectful of Mother Nature's gifts as we plant and plow and experience all seasons of our orchard. It is our sincere hope that you will share in our passion for one of California's agricultural treasures. Olive oil is truly liquid gold in a bottle.